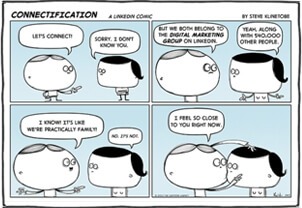 In recent years, businesses of all sizes have made concerted efforts to build communities on Social Media. Most have succeeded in creating vibrant online communities on Facebook, LinkedIn, and other social media platforms. Amazon Web Services Community on LinkedIn, for example, has close to 50,000 members. Microsoft, has 20,000 followers of Microsoft Azure & Microsoft Cloud community. These communities can be quite effective in building brand or product awareness, but do very little to drive top-line sales growth. Why is that? And what can be done to help drive revenues from this presence?
See More

Posted by Lesterusa.com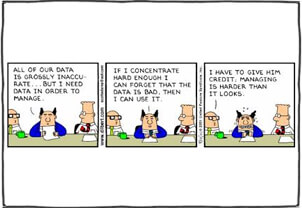 That there is a major problem with quality of marketing databases is now a cliché. Marketing bloggers have quoted ad nauseam the Sirius Decision study claiming that "25 % of the average B2B marketer's database is inaccurate". It is not hard to conclude that poor quality data are a huge drain on customer acquisition and retention campaigns in terms of dollars and missed opportunities. What gets glossed over though, and swept under the rug, is the inadequacy of the remedies to this data quality problem. The current solutions to fixing B2B marketing data quality are incomplete and for the most part ineffective. Here is why and what you can do about it.
See More

Posted by Lesterusa.com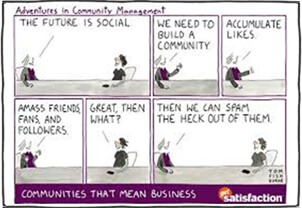 That social media has disrupted the traditional alumni engagement process is trite wisdom today. Gone are the days when alumni associations spent most of their resources on organizing traditional events such as homecoming day, alumni awards, and class reunions. Alumni engagement has moved from offline to online activities. In recent years, colleges have made concerted effort in building vibrant online communities on Facebook, LinkedIn, and Twitter. And quite a few have succeeded in doing so. Yet this social media engagement has had little impact on donor participation rates. Why? And what can be done about it?
See More

Posted by Lesterusa.com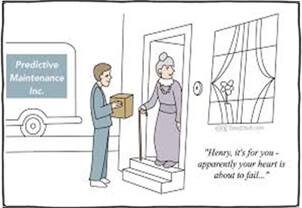 Big Data will reshape Fund Raising landscape, so predicted Stanford Social Innovation Review in a blog . It has been more than a year since that prediction in 2015. Yet there is scant evidence of widespread adoption of Predictive Analytics in fundraising. At the recent Case District I and II Conferences, that we attended, there was little on the agenda about Analytics and Big Data. And there were few signs that non-profit institutions are rushing to embrace the power of Predictive Analytics.
See More

Posted by Lesterusa.com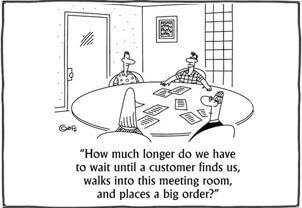 The ABM process can be broken down into two phases. The first phase is about goal setting, account selection, prospect (influencers, decision makers) discovery, and holistic contact profile compilation. The second phase is about activating ABM by developing a content strategy, creating compelling content, using multiple channels to seed content, and generating interactions. We covered the first phase of the ABM process in a prior blog. Here we will cover the second phase of the ABM process.
See More

Posted by Lesterusa.com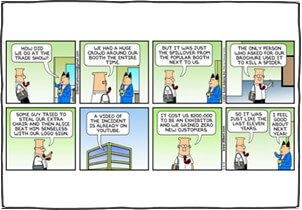 When it comes to Account Based Marketing, the Event and Conference Industry, is like other B2B sectors. Few players have taken the plunge into using ABM for attendee marketing. That's a mistake. ABM, is a simple but powerful idea that offers compelling benefits to Event Marketers. ABM can reduce marketing spend, generate better quality leads, improve conversion, and exceed your targets.
See More

Posted by Lesterusa.com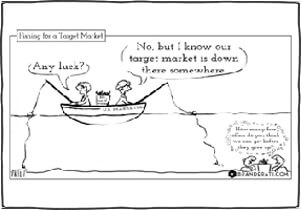 The idea behind Account Based Marketing (ABM), though not revolutionary, is a simple and powerful one. You focus marketing on a selected set of Accounts (businesses). These are the ones you want to penetrate to grow sales. And ABM will target these businesses to generate leads within those Accounts. This way marketing can give sales leads they want within Accounts they are responsible for.
See More

Posted by Lesterusa.com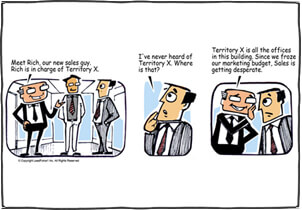 There is a cataclysmic shift underway in the way B2B solutions are being purchased today. Buyers are doing most of the pre-purchase homework by themselves, with very little involvement of suppliers. According to a CEB survey, sponsored by Google, more than 57 percent of the purchase process is completed without any discussion with supplier. Using the internet, buyers are finding solution providers, researching solutions, setting requirements, short-listing vendors – and are then contacting suppliers.
See More

Posted by Lesterusa.com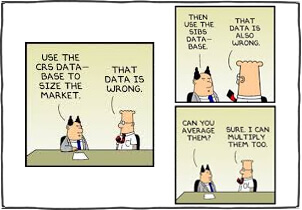 Here are some startling facts regarding the relentless flux and churn in US employment. On average, according to a 2015 U.S. Bureau of Labor Statistics Survey, people born during the latter years of baby-boom generation, held on average 11.7 jobs from age 18 to 48. Employment continuity, in new jobs taken, as one grows older, is alarmingly low. Of the total new jobs started by 40 to 48 year olds, 32 percent ended in less than a year.
See More

Posted by Lesterusa.com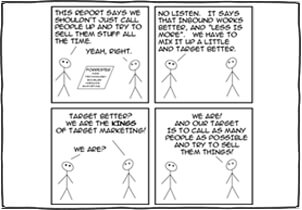 Guy Kawasaki, marketing guru and chief evangelist at Apple, once famously said "if you have more money than brains, you should focus on outbound marketing. If you have more brains than money, you should focus on inbound marketing". But is Inbound Marketing being over hyped? And how easy it is to execute? Outbound marketing, for sure, has flaws. Direct mail, email, telemarketing, and other outbound techniques are intrusive and interruptive. Prospects feel violated by unsolicited messages from advertisers. This lowers the response rates which increases costs. Marketers have been dulled into accepting this state of affairs. A direct marketing campaign – even one with just a few percent response rate – is often considered a success.
See More

Posted by Lesterusa.com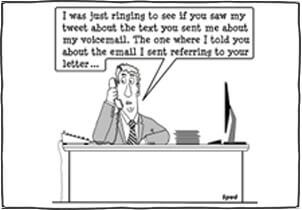 Just when marketers were getting the hang of multi-channel marketing, here comes omni-channel marketing - the industry's newest Holy Grail."Retailers Share their Omni-Channel Experiments", blogs Wall Street Journal. "7 Inspiring Examples of Omni-Channel" thunders HubSpot. But what exactly is omni-channel marketing? And is it something that marketers need to adopt?
See More

Posted by Lesterusa.com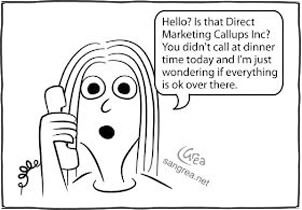 For those struggling to boost donor participation rates, there is some parallel in Bill Clinton's "it's the economy stupid" campaign slogan. Sometimes it helps to find and focus on that proverbial "silver bullet" issue that can lead to success. For sure, in 1992, there were other peripheral issues on voters mind, but the one that trumped all others was the economy.
See More

Posted by Lesterusa.com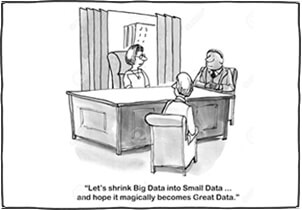 Just when I thought I had gotten my mind around Big Data, the IT Industry comes up with another twist. "Forget Big Data, Small Data is Where It's At" (meaning the real action) - screamed the headline of a recent Inc magazine article. Not to appear flat footed, I frantically scoured the web to understand what the hell was this "Small Data" phenomenon all about. Not that it did much good.
See More

Posted by Lesterusa.com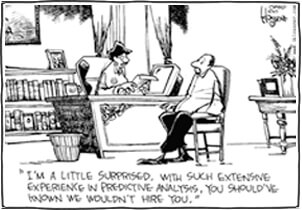 Predictive analytics has its origins in the 60s. In 1968, Norman Nie, along with colleagues at Stanford University, developed a statistical package (SPSS) for analyzing large volumes of social sciences data. The field of data analytics was thus born. The original SPSS manual, published in 1970, has often been described as "one of sociology's most influential books" for allowing ordinary researchers to do their own statistical analysis.
See More

Posted by Lesterusa.com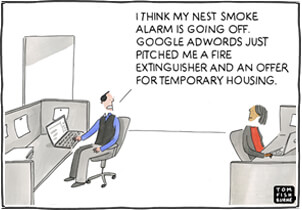 Software is Eating the World?, proclaimed Marc Andreeson, in a 2011 WSJ op-ed. Marc, a highly successful Venture Capitalist, opined then, that we are in the midst of a dramatic technological shift. Software and internet, he said, is poised to disrupt large swathes of the global economy. Companies (and participants) in every industry need to assume that a software revolution is coming.
See More

Posted by Lesterusa.com