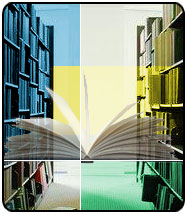 For over 20 years, Lester's publishing division has helped publishers acquire and renew subscribers for their paid and controlled subscription magazines. Whether our clients need to build qualified circulation before their BPA or ABC audit or simply boost their paid subscriber base, we can guide them through this process.
Lester's Publishing Division staff has years of experience and includes on-staff circulation specialists. We understand the goals of circulation managers. We know that a list can be precious and sometimes every last subscriber is needed on the BPA statement. We understand audit requirements and deadlines. And, we realize there are budget constraints. We'll design the most effective strategy to meet our clients' circulation goals, and closely monitor and evaluate their results.
With three call centers and a strong technology infrastructure, we have the capability to get projects on-line quickly and return data effectively in any required format. We can blast thousands of faxes and emails and/or have our agents work the telephone to get the required readers.
All of our centers are equipped with remote monitoring and digital recording capabilities. We have rigorous quality control processes that allow us to deliver consistently flawless quality. Our clients get daily reports on their projects. As a result they know exactly where a project stands at any time. There are no surprises !
We have experience with all types of publications. Our callers can talk to auto mechanics, truckers, CEOs or CFOs and get our client that renewal or new subscription. And we do all of this without dropping the ball on quality.
Time-after-time we have shown our clients that we deliver. Use the
contact form
and we will show what Lester can do.