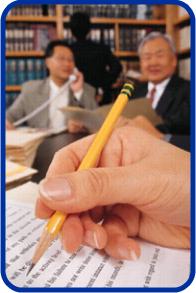 Publishers of reference information, directories and databases face continual challenges to maintain their database breadth and depth. There is a constant churn and change in the content listed.
Lesterís turnkey content maintenance and updating service ensures that the clientís records are accurate, consistent, complete and updated on a timely manner without loosing either the depth or breath of the information present. Our content maintenance and updating solution covers a wide range of databases including company information, product/service information, financial information, intellectual property information etc.
Lesterís data conversion capabilities include XML tagging, data cleansing, data normalizing and conversion from legacy / print formats to client defined requirements.
Lesterís team is selected from a talent pool so that their professional experience and expertise matches client needs. We use innovative and robust knowledge processes coupled with proprietary technology to help deliver unmatched quality.